Ryton Masonic Hall (Gateshead)113
Videos, Pictures & Comments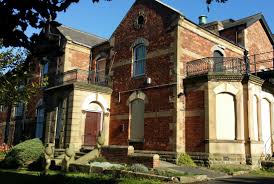 Ryton masonic hall last night.

Thank you everyone who attended Ryton masonic hall last night. The kitchen area provided a few taps and bangs, a cold spot which reacted intellgentally with what was been asked by reducing the temperature a further 2 degrees and stopping at 14 as requested. We used the SLS camera and at the point that we could see a figure on screen one group member became a bit distressed as she witnessed a shadowy figure in the same place. In the small downstairs living room area a rempod placed on the fireplace was going crazy, with all lights flashing, when asked to step away the spirit would not comply and drained the battery completely. We switched to spirit box and had a man come through who was unhappy as a group member was sat in his chair, next to the fire. Then we heard a lady and asked her name, extremely clearly we got the response Isabel, which happened to link to the history of the building. After a break we investigated the meeting room upstairs, then moved in to join the other group in the temple. The spirit box was already in session and we joined in getting interesting responses and names. The other group left and we continued to investigate the temple, stick figures were seen on the SLS again. After this guests were given free time to use the equipment and explore. Again thank you to everyone and I hope you enjoyed your night.
Ryton Masonic Hall (Gateshead)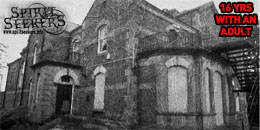 Blackhouse Lane, Ryton , Tyne and Wear NE40 3AE
Map
10pm - 3am
10 places left


Saturday 10/04/2021
£32 per person

A large manor house dating back to the 1860's. It's been home to a railway engineer, a wealthy solicitor and a vicar before being used for Masonic rituals. Throughout the many rooms a female voice has been heard along with strange dragging sounds, whispering, tapping, and whistling. Chairs have been seen moving on their own and doors slamming. Dark shadows and a ghostly childlike figure has also been seen.