Haunted Teesside - Paranormal Events Teesside
Spirit Seekers for paranormal events in haunted Teesside.
See below to book our upcoming Teesside Ghost hunts.
Scroll down for events or select your area.
Annison funeral parlour (Hull)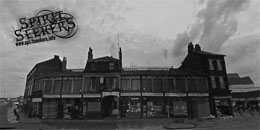 124-127 Witham, Kingston upon Hull, East Riding of Yorkshire HU9 1AT
View Map
8pm - 1am
20 places left


Sunday 14/10/2018
£46 per person

Featured on TVs Most haunted. 100s of bodies passed through this mortuary since its creation in 1870. To add to its creepy past it sits on the site of a former 16th century prison and has a large connection to an unsolved Victorian murder. Some have been terrified here by sounds of disembodied voices, dragging noises, groaning, loud bangs, moving furniture and images of a man crawling along the floor.
Railway Arms (Brotton)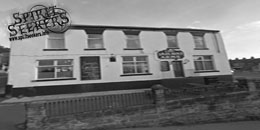 High St, Brotton, Saltburn-by-the-Sea, TS12 2SP
View Map
10pm - 3am
9 places left


Friday 26/10/2018
£22 per person

Built 1886 as an inn for weary travelers of the newly created railway network. Staff, locals & performers witnessed orbs of light pass throughout the building & heavy footsteps upstairs but there have been many accounts of dark shadowy figures & headless bodies, furniture moved and a faceless man seen to sit on tables and walk through walls and disappear at night.
Ancient Unicorn Inn (Barnard Castle)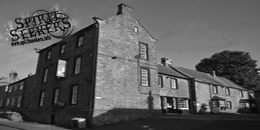 The Street, Bowes, Barnard Castle, County Durham, DL12 9HL
View Map
9pm - 2am
18 places left


Saturday 27/10/2018
£31 per person

Dating back to the 1500s this hotel once accommodated for the likes of Charles Dickens and inspired his writings. The building itself is home to its own sad but true life tale involving the untimely death of 2 young lovers. It is their spirits that have been seen, heard and felt to this day along with sightings of a young boy down in the cellar, a Victorian woman and a man wearing a bowler hat
Whitworth Hall Hotel (Spennymoor)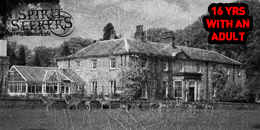 Stanners Ln, Spennymoor, County Durham DL16 7QX
View Map
8pm - 1am
20 places left


Sunday 04/11/2018
£31 per person

A former family mansion with parts dating back to 1652. Its said to be haunted by sightings of its famous, former owner 'Bonny Bobby Shafto' and a lady dressed in Black. A sudden coldness can be felt in this building, growling noises have been heard and items are known to fly off shelves. People have experienced strange feelings here causing them to physically fall to the ground.
Grand Hotel (Scarborough)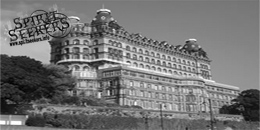 Saint Nicholas Cliff, Scarborough, North Yorkshire YO11 2ET
View Map
10pm - 3am
15 places left


Saturday 19/01/2019
£35 per person

Built in 1867 to accommodate for most noble of guests. It was 1 of the largest hotels in the world with 365 rooms representing each day of the year. Todays visitors have commented on strange encounters & some have even left after witnessing items flying across their rooms & objects falling from walls, doors vigorously shaking & knocking with no one on the other side. Sounds of screaming, singing & laughter are heard & most commonly old fashioned music. Various apparitions are seen but none more so frequent than the lady wearing a long red dress.