Welcome to Spirit Seekers
Taking You to the Most Haunted Places in North-East England
If you are looking for a stay in a haunted house, the chance to see real ghosts, an experience like Most Haunted Live or the chance to investigate local ghost stories then contact Spirit Seekers.
Ghost tours, ghost hunting & haunted nights in York, Whitby & through Yorkshire, paranormal investigations Cleveland & visits to the most haunted places in Durham, Tyne & Wear & Northumberland.
Scroll down for events or select your area.
Cleveland Ironstone Mining Museum (Skinningrove)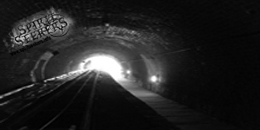 Deepdale , Skinningrove, Cleveland TS13 4AP
View Map
9pm - 2am
17 places left


Friday 14/11/2014
£33 per person

Dark, underground tunnels created in 1847 where minors struggled in the most unbelievable strenuous working conditions & many lives both old and young where lost. It's said that today children's voices are heard with feet shuffling, whistling, knocking & tapping. Sounds of horses & a man has been spotted many times wondering from one end of the tunnels to the other
Schooner Hotel (Alnmouth)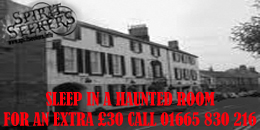 8 Northumberland Street, Alnmouth, Northumberland NE66 2RS
View Map
9pm - 2am Sold Out
0 places left


Friday 21/11/2014
£33 per person

Featured on TVs Most Haunted. Voted Britain's most haunted hotel after 1000s of reports of paranormal sightings in all of the rooms. a 17th Century Coaching Inn not only known for noble visitors such as Charles Dickens and King George iii but also for history of smuggling & gruesome stories of murder, suicide & even massacres.Now said to be haunted by no fewer than 60 spirits
York Brewery & Meeting Rooms (York)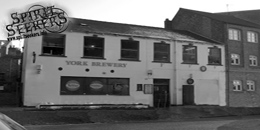 12 Toft Green , York , Nth Yorkshire YO1 6JT. (FREE PARKING @ Albemarle Rd YO23 1ep
View Map
9pm - 2am
7 places left


Saturday 29/11/2014
£25 per person

Step back in time into a labyrinth of 18th century rooms through the former morgue (the brewery) and into the former vicars home (a large 3 story building known as the meeting rooms). It's a dark malevolent entity that is said roam the corridors. He has been seen by multiple people and is described as wearing a tall hat and being abnormally thin. He slams doors as he goes and makes loud noises giving people the impression that they are not welcome here.
Railway Arms (Brotton)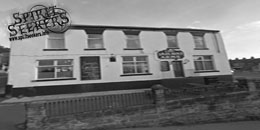 High St, Brotton, Saltburn-by-the-Sea, TS12 2SP
View Map
10pm - 3am
19 places left


Friday 05/12/2014
£18 per person

Built 1886 as an inn for weary travelers of the newly created railway network. Staff, locals & performers witnessed orbs of light pass throughout the building & heavy footsteps upstairs but there have been many accounts of dark shadowy figures & headless bodies, furniture moved and a faceless man seen to sit on tables and walk through walls and disappear at night.
Ship Isis (Sunderland)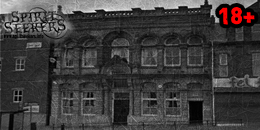 26 Silksworth Row, Sunderland, Tyne and Wear SR1 3QJ
View Map
10pm - 3am
6 places left


Friday 12/12/2014
£25 per person

Mary Ann Cotton shes dead and shes rotten. Within the walls of this 19th century inn its believed that the remains of 2 murdered children still lay, Victims of Britains first serial killer, Mary Ann Cotton. Its also considered by many to be Sunderlands most haunted inn with numerous accounts of singing, crying and screaming being heard echoing from empty rooms where sightings of a young girl and a Victorian woman have left people stunned
Witton Castle (Bishop Auckland)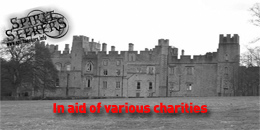 Witton-le-Wear, Bishop Auckland, county Durham, DL14 0DE
View Map
10pm - 3am Sold Out
0 places left


Friday 23/01/2015
£30 per person

A ruthless military family established need to fortify their home in 1410 & created this formidable castle. Amongst other dignitaries it was later held by a group of royalists that followed the infamous reign of King Charles 1st & for this they where stripped of there land & the castle was sieged. Despite this & almost being destroyed by a severe fire the castle has stood proud through the years. Today's owners & visitors have had some frightening experiences when hearing sounds of marching upstairs & seeing figures of a man with a burnt face, a monk & a Victorian child
Jarrow Civic Hall (Jarrow)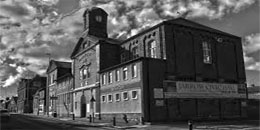 Ellison St, Jarrow, Tyne and Wear NE32 3HZ
View Map
8pm - 1am
21 places left


Friday 30/01/2015
£29 per person

Created 1863 by Sir Charles Palmer as an institute for the shipyard workers. Amongst various social activities it became known for its grand ballroom dances. In 2010 it was threatened with demolition but has since been brought back to life. During restoration however employees experienced sharp tools disappearing & later found stuck in the middle of the floor. Other items including boxes have been witnessed moving across the floor on their own with sounds of jangling keys & whistling heard coming from empty rooms.
grand hotel (Scarborough)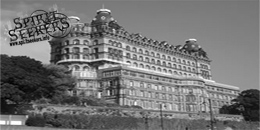 Saint Nicholas Cliff, Scarborough, North Yorkshire YO11 2ET
View Map
10pm - 3am
11 places left


Saturday 07/02/2015
£29 per person

Built in 1867 to accommodate for most noble of guests. It was 1 of the largest hotels in the world with 365 rooms representing each day of the year. Todays visitors have commented on strange encounters & some have even left after witnessing items flying across their rooms & objects falling from walls, doors vigorously shaking & knocking with no one on the other side. Sounds of screaming, singing & laughter are heard & most commonly old fashioned music. Various apparitions are seen but none more so frequent than the lady wearing a long red dress.
Shambles AND Maggie May (Morpeth)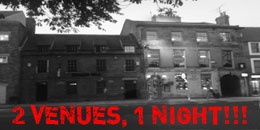 59 Bridge St, Morpeth, Northumberland NE61 1PQ
View Map
11pm - 4am
20 places left


Friday 13/02/2015
£25 per person

We will start in the 3 story, early 19th century former inn (shambles bar). We will end the evening next door in a former 18th century town house (Maggies bar) which also has parts dating back to the 1200s!!!. People have been left petrified and running for the exit at Shambles bar when hearing things moving about, the music system turning on by itself, doors slamming and seeing strange mists. Maggies bar is well known for its paranormal activity with sounds of chanting and sightings of both monks and children walking through the walls
Redworth Hall Hotel (Newton Aycliffe)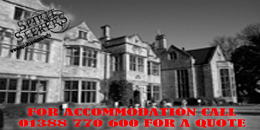 Redworth, Newton Aycliffe, County Durham DL5 6NL
View Map
9pm - 2am
33 places left


Sunday 22/02/2015
£30 per person

Built as a family home in 1693 this 143 bedroom hotel comes with very interesting history whilst being in position of a famous family for 250 years. One of the saddest stories is of a young boy that was continually chained up in the hall. A jilted lover who suffered a terrible death in the hall is now said to stalk the bedrooms & sounds of children's laughter & crying are heard throughout the building.
Ye Olde Cross Inn (Ryton)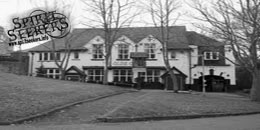 Ryton Village, Ryton, Tyne and Wear, NE40 3QP
View Map
10pm - 3am
18 places left


Friday 27/02/2015
£23 per person

An early 1800s inn remodeled in 1909. this building has previously been used to store the bodies of a devastating river boat accident. Wet footprints have been discovered and loud footsteps are heard throughout. Sounds of a doorbell rings in the night and Large, dark figures are seen. Closed windows are found open and heavy objects move on their own.
Witton Castle (Bishop Auckland)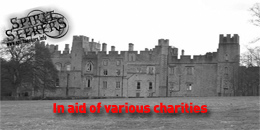 Witton-le-Wear, Bishop Auckland, county Durham, DL14 0DE
View Map
10pm - 3am
33 places left


Friday 04/09/2015
£30 per person

A ruthless military family established need to fortify their home in 1410 & created this formidable castle. Amongst other dignitaries it was later held by a group of royalists that followed the infamous reign of King Charles 1st & for this they where stripped of there land & the castle was sieged. Despite this & almost being destroyed by a severe fire the castle has stood proud through the years. Today's owners & visitors have had some frightening experiences when hearing sounds of marching upstairs & seeing figures of a man with a burnt face, a monk & a Victorian child