Welcome to Spirit Seekers
Taking You to the Most Haunted Places in North-East England
If you are looking for a stay in a haunted house, the chance to see real ghosts, an experience like Most Haunted Live or the chance to investigate local ghost stories then contact Spirit Seekers.
Ghost tours, ghost hunting & haunted nights in York, Whitby & through Yorkshire, paranormal investigations Cleveland & visits to the most haunted places in Durham, Tyne & Wear & Northumberland.
Scroll down for events or select your area.
Yarm Fellowship Hall (Yarm)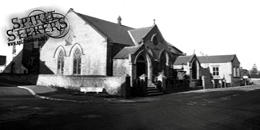 Yarm Fellowship Building, West Street, Yarm, Cleveland, TS15 9BT
View Map
8pm - 1am
5 places left


Saturday 04/07/2015
£25 per person

A Primitive Methodist Chapel built in 1822 & extended in 1897 to create a Baptist Methodist chapel. Voices have been heard coming from the upstairs bedroom. An unsettling presence has been felt on many occasion with a shadowy figures that stares through inner windows night. Sounds of moaning & images of children that hide away in the darkness.
Consett & District YMCA (Consett)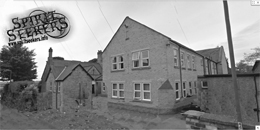 5 The Derwent Centre, Consett , County Durham DH8 5DL etc
View Map
9pm - 2am
9 places left


Saturday 11/07/2015
£31 per person

A former infirmary, operating theatre & mortuary. Created 1877 for those unfortunate enough to suffer injury or even death at the hands of the hard and often dangerous labor at the Iron company. Being built on site of what was once a hanging ground for both worst of criminals & even witches may add to the strange phenomena of muffled voices, ghostly mists & a man that likes to move things
Heugh Gun Battery (Hartlepool)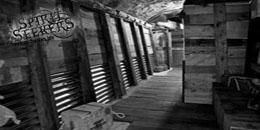 Moor Terrace, The Headland, , Hartlepool, County Durham TS24 0PS
View Map
9pm - 2am
11 places left


Friday 31/07/2015
£37 per person

A network of underground bunkers created in 1859, complete with heavy artillery designed to protect the coast from invasion. It became particularly active in 1914 when Hartlepool was the setting for the first German attack on British soil and 130 people were killed. As a museum it's been the focus of many paranormal goings on with sounds of mumbled conversations being heard to sounds of running, screaming and clear voices calling hello. People have been touched, pushed and seen images of former soldiers
Redworth Hall Hotel (Newton Aycliffe)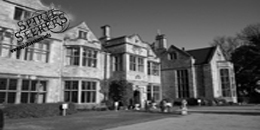 Redworth, Newton Aycliffe, County Durham DL5 6NL
View Map
9pm - 2am
23 places left


Sunday 09/08/2015
£32 per person

Built as a family home in 1693 this 143 bedroom hotel comes with very interesting history whilst being in position of a famous family for 250 years. One of the saddest stories is of a young boy that was continually chained up in the hall. A jilted lover who suffered a terrible death in the hall is now said to stalk the bedrooms & sounds of children's laughter & crying are heard throughout the building.
Princess Alice (Middlesbrough)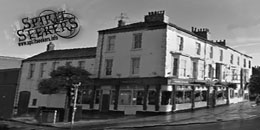 69 Newport Road, Middlesbrough, Cleveland, TS1 1LA
View Map
10pm - 3am
20 places left


Saturday 15/08/2015
£25 per person

The Alice is a large purpose built hotel created in 1866 but is it haunted? The staff members seem to think so and are afraid to enter certain rooms. Be the first to investigate this spooky old building and explore why people have felt the presence of something rushing past them and why items are prone to go missing here
Castle Keep (Newcastle)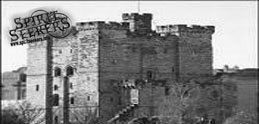 Castle Garth, NEWCASTLE UPON TYNE, Tyne and Wear NE1 1RQ
View Map
8pm till 1am
28 places left


Saturday 29/08/2015
£47 per person

Featured on TVs Most haunted. The Castle was founded in 1080 by the son of William the Conqueror (Robert Curthose) & was built on top of an ancient burial ground. Today there is unexplained winds and strange mists here. Footsteps, singing & moving furniture. Plus many sightings of soldiers, a young girl & even a monk.
cooks corner cafe (Hartlepool)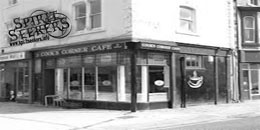 17 Church Street, Hartlepool , TS24 7EY
View Map
10pm - 3am
8 places left


Saturday 12/09/2015
£18 per person

Once part household and part doctor's surgery dating back to the early 1820s. Now a cafe where workers have been tormented by spirits whom seem to seek attention by shoving them, tapping them on the shoulders, tugging clothes, throwing cutlery and slamming doors. Voices are heard calling people's names and apparitions appear at the counter and then vanish
Black lion (Scarborough)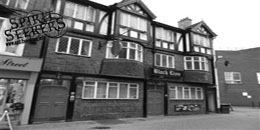 12 North Street, Scarborough, North Yorkshire YO11 1DF
View Map
10pm - 3am
20 places left


Friday 18/09/2015
£24 per person

A combination of two former 17th century houses were merged together to create an inn. It's also rumoured to have been used as the towns first mortuary, and both a place of accidental death and murder. After witnessing slamming doors, moving objects and sightings of an old woman some have been left petrified.
Railway Arms (Brotton)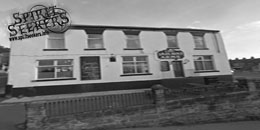 High St, Brotton, Saltburn-by-the-Sea, TS12 2SP
View Map
10pm - 3am
20 places left


Friday 25/09/2015
£18 per person

Built 1886 as an inn for weary travelers of the newly created railway network. Staff, locals & performers witnessed orbs of light pass throughout the building & heavy footsteps upstairs but there have been many accounts of dark shadowy figures & headless bodies, furniture moved and a faceless man seen to sit on tables and walk through walls and disappear at night.
Schooner Hotel (Alnmouth)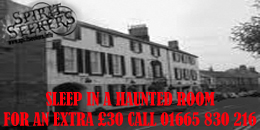 8 Northumberland Street, Alnmouth, Northumberland NE66 2RS
View Map
9pm - 2am
25 places left


Saturday 26/09/2015
£35 per person

Featured on TVs Most Haunted. Voted Britain's most haunted hotel after 1000s of reports of paranormal sightings in all of the rooms. a 17th Century Coaching Inn not only known for noble visitors such as Charles Dickens and King George iii but also for history of smuggling & gruesome stories of murder, suicide & even massacres.Now said to be haunted by no fewer than 60 spirits
grand hotel (Scarborough)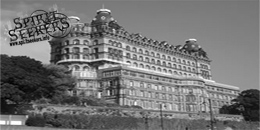 Saint Nicholas Cliff, Scarborough, North Yorkshire YO11 2ET
View Map
10pm - 3am
20 places left


Saturday 03/10/2015
£31 per person

Built in 1867 to accommodate for most noble of guests. It was 1 of the largest hotels in the world with 365 rooms representing each day of the year. Todays visitors have commented on strange encounters & some have even left after witnessing items flying across their rooms & objects falling from walls, doors vigorously shaking & knocking with no one on the other side. Sounds of screaming, singing & laughter are heard & most commonly old fashioned music. Various apparitions are seen but none more so frequent than the lady wearing a long red dress.
Chillingham Castle (Alnwick)
Chillingham, Alnwick, Northumberland, NE66 5NJ
View Map
11pm - 4am
22 places left


Saturday 10/10/2015
£65 per person

Built in 1100s as shelter for English soldiers & prison for Scottish rebels. Regarded Britains most haunted castle & seen on numerous TV programs because of countless paranormal incidents & a horrific, bloody past that earned it the name "Home of the tortures". Thousands of people have been tortured to death here in most terrifying ways & their spirits remain. This building comes with a stern warning that its not for the faint hearted & has been described as the embodiment of evil
Ship Isis (Sunderland)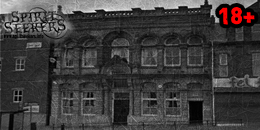 26 Silksworth Row, Sunderland, Tyne and Wear SR1 3QJ
View Map
10pm - 3am
20 places left


Friday 30/10/2015
£27 per person

Mary Ann Cotton shes dead and shes rotten. Within the walls of this 19th century inn its believed that the remains of 2 murdered children still lay, Victims of Britains first serial killer, Mary Ann Cotton. Its also considered by many to be Sunderlands most haunted inn with numerous accounts of singing, crying and screaming being heard echoing from empty rooms where sightings of a young girl and a Victorian woman have left people stunned
Cleveland Ironstone Mining Museum (Skinningrove)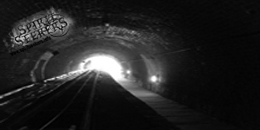 Deepdale , Skinningrove, Cleveland TS13 4AP
View Map
9pm - 2am Halloween
20 places left


Saturday 31/10/2015
£35 per person

Dark, underground tunnels created in 1847 where minors struggled in the most unbelievable strenuous working conditions & many lives both old and young where lost. It's said that today children's voices are heard with feet shuffling, whistling, knocking & tapping. Sounds of horses & a man has been spotted many times wondering from one end of the tunnels to the other