Welcome to Spirit Seekers
Taking You to the Most Haunted Places in North-East England
If you are looking for a stay in a haunted house, the chance to see real ghosts, an experience like Most Haunted Live or the chance to investigate local ghost stories then contact Spirit Seekers.
Ghost tours, ghost hunting & haunted nights in York, Whitby & through Yorkshire, paranormal investigations Cleveland & visits to the most haunted places in Durham, Tyne & Wear & Northumberland.
Scroll down for events or select your area.
Vane Tempest Hall (Durham)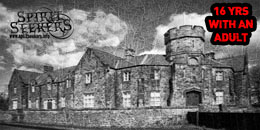 Maynards Row, Gilesgate, Durham, Co Durham DH1 1QF
View Map
9pm - 2am
3 places left


Saturday 04/04/2015
£24 per person

Built 1865 as Militia Barracks. Later used as an isolation hospital for smallpox victims & storage for dead bodies before becoming a focal point for social activities. Unusual blasts of cold air & foul smells to sounds of dragging, slamming doors, murmuring & whispered voices are associated with sightings of a lady in white & a militia soldier disfigured from a training accident walking the grounds
Chillingham Castle (Alnwick)
Chillingham, Alnwick, Northumberland, NE66 5NJ
View Map
11pm - 4am SOLD OUT
0 places left


Saturday 18/04/2015
£64 per person

Built in 1100s as shelter for English soldiers & prison for Scottish rebels. Regarded Britains most haunted castle & seen on numerous TV programs because of countless paranormal incidents & a horrific, bloody past that earned it the name "Home of the tortures". Thousands of people have been tortured to death here in most terrifying ways & their spirits remain. This building comes with a stern warning that its not for the faint hearted & has been described as the embodiment of evil
marsden inn hotel (south shields)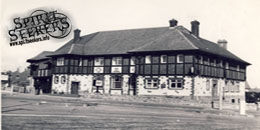 Redwell Lane, South Shields, Tyne and Wear NE34 7JS
View Map
10pm - 3am
17 places left


Friday 24/04/2015
£26 per person

It was built on the eve of World War 2 and became a popular hangout for soldiers. One of these soldiers passed away in his room and his spirit has never left. His image is frequently seen walking down the grand stairs and into the extra large, creepy, cellar. Poltergeist activity may be contributed to by a female spirit seen walking behind the bar. Glasses flying from shelves, moving chairs and music being played is accompanied by sounds of giggling and other loud noises.
York Brewery & Meeting Rooms (York)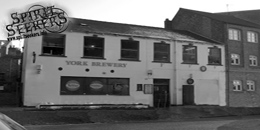 12 Toft Green , York , Nth Yorkshire YO1 6JT. (FREE PARKING @ Albemarle Rd YO23 1ep
View Map
9pm - 2am
9 places left


Saturday 09/05/2015
£26 per person

Step back in time into a labyrinth of 18th century rooms through the former morgue (the brewery) and into the former vicars home (a large 3 story building known as the meeting rooms). It's a dark malevolent entity that is said roam the corridors. He has been seen by multiple people and is described as wearing a tall hat and being abnormally thin. He slams doors as he goes and makes loud noises giving people the impression that they are not welcome here.
Thornaby Town Hall (Thornaby)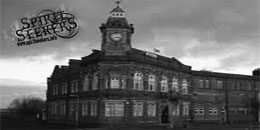 Mandale Road, Thornaby, Stockton-on-Tees, Cleveland TS17 6AW
View Map
8pm - 1am Sold Out
0 places left


Friday 15/05/2015
£21 per person

The town hall was created in 1892 complete with the council chamber, ante-rooms, offices and board room. In 1968 however the council had amalgamated and the building stood empty for many years. Its now owned and occupied by Thornaby town council and their tenants once more. Since then they have seen things from corner of the eye movement to full apparitions of a man in dark clothing, trembling desks in front of them, moving doors and mumbled conversations coming from empty rooms.
North East Aircraft Museum (Sunderland)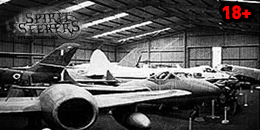 Old Washington Road, Sunderland, SR5 3HZ
View Map
10pm - 3am SOLD OUT
0 places left


Saturday 30/05/2015
£28 per person

Featured on TVs Most haunted. First used as an airfield in 1916 & went on to play an key role in the defeat of the German army. Paranormal attachment here is rife. Stones are thrown & dark shadows seen in all of the large hangers. wartime music is heard & a sergeant who met an tragic, untimely death is frequently seen & heard.
Cleveland Ironstone Mining Museum (Skinningrove)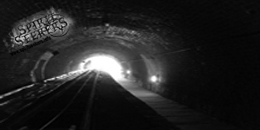 Deepdale , Skinningrove, Cleveland TS13 4AP
View Map
9pm - 2am
14 places left


Saturday 06/06/2015
£34 per person

Dark, underground tunnels created in 1847 where minors struggled in the most unbelievable strenuous working conditions & many lives both old and young where lost. It's said that today children's voices are heard with feet shuffling, whistling, knocking & tapping. Sounds of horses & a man has been spotted many times wondering from one end of the tunnels to the other
Four Clocks Centre (Bishop Auckland)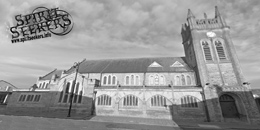 Four Clocks Centre, Newgate St, Bishop Auckland, County Durham DL14 7EJ
View Map
9pm - 2am
25 places left


Friday 12/06/2015
£28 per person

CCTV footage of a hazy figure has been caught in the halls of this former 1914 Wesleyan methodist church that now serves as a community centre. Because of this and various other paranormal occurrences staff think that changes made to the building have stirred something up. Sounds of running and slamming doors have made them reluctant to lock up at night but curious to find out whats going on. visitors have seen the apparition of a lady wearing an old hat and Objects have been seen to move in locked rooms
Bowes Railway Museum (Gateshead)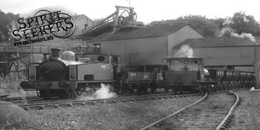 Springwell Road, Gateshead, Tyne and Wear, NE9 7QJ
View Map
10pm - 3am
12 places left


Saturday 13/06/2015
£41 per person

Created in 1826 by George Stephenson & later taken over by the Bowes family. It was a colliery railway used for transporting coal from nearby pits & boasts the only preserved rope-hauled railway in the world. It's an eerie place after dark & people have witnessed strange smells, noises & tools constantly being moved around on their own. Apparitions of former colliery workers in & around these large old buildings, trains & wagons have left people running from the site screaming.
Jedburgh Castle Jail and Museum (Jedburgh)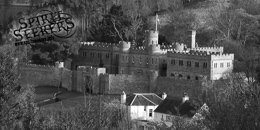 Castle Gate, Jedburgh, Roxburghshire TD8 6AS
View Map
9pm - 2am
27 places left


Saturday 20/06/2015
£52 per person

Featured on TVs Most haunted. It began life as a castle before being destroyed. The land then served as the town gallows and during the 1820s the prison was built. Executions and torture techniques where brutal and became known as Jedborough justice. The building is now a museum and throughout sounds of screaming, crying and phantom pipe music has been heard. The cell doors slam and lock by themselves and objects have been thrown at anyone whom has dared to enter. Thick fog creeps across the floor with strange lights and sightings of a tall man. Anyone fancy a lock in?
Yarm Fellowship Hall (Yarm)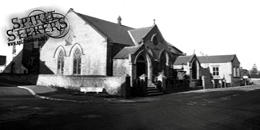 Yarm Fellowship Building, West Street, Yarm, Cleveland, TS15 9BT
View Map
8pm - 1am
20 places left


Saturday 04/07/2015
£24 per person

Originally a Primitive Methodist Chapel built in 1822 & extended in 1897 to create a Baptist Methodist chapel. Several people say that voices can be heard coming from the upstairs bedroom. They have also felt & seen the presence of a shadowy figure that stares through inner windows night & images of children that hide away in the darkness.
Consett & District YMCA (Consett)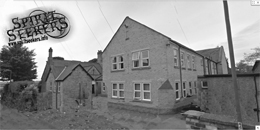 5 The Derwent Centre, Consett , County Durham DH8 5DL
View Map
9pm - 2am
25 places left


Saturday 11/07/2015
£30 per person

A former infirmary, operating theatre & mortuary. Created 1877 for those unfortunate enough to suffer injury or even death at the hands of the hard and often dangerous labor at the Iron company. Being built on site of what was once a hanging ground for both worst of criminals & even witches may add to the strange phenomena of muffled voices, ghostly mists & a man that likes to move things
Washington Old Hall (Washington)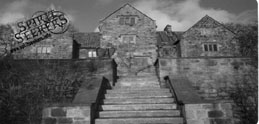 Washington Old Hall Lodge, The Avenue, Washington, Tyne And Wear NE38 7LE
View Map
10pm till 3am
18 places left


Friday 24/07/2015
£41 per person

Built 13th century on top of an even earlier building erected as home for descendants of George Washington. Over years the building has been majorly linked to paranormal activity including sightings of a crying grey lady, a woman that sits in the rooms, a man that stands in the hall & man in 1940s clothing in the garden. Sounds of children & many instances of poltergeist activity.
Heugh Gun Battery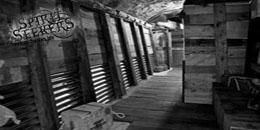 Moor Terrace, The Headland, , Hartlepool , County Durham TS24 0PS
View Map
9pm - 2am
15 places left


Friday 31/07/2015
£36 per person

A network of underground bunkers created in 1859, complete with heavy artillery designed to protect the coast from invasion. It became particularly active in 1914 when Hartlepool was the setting for the first German attack on British soil and 130 people were killed. As a museum it's been the focus of many paranormal goings on with sounds of mumbled conversations being heard to sounds of running, screaming and clear voices calling hello. People have been touched, pushed and seen images of former soldiers